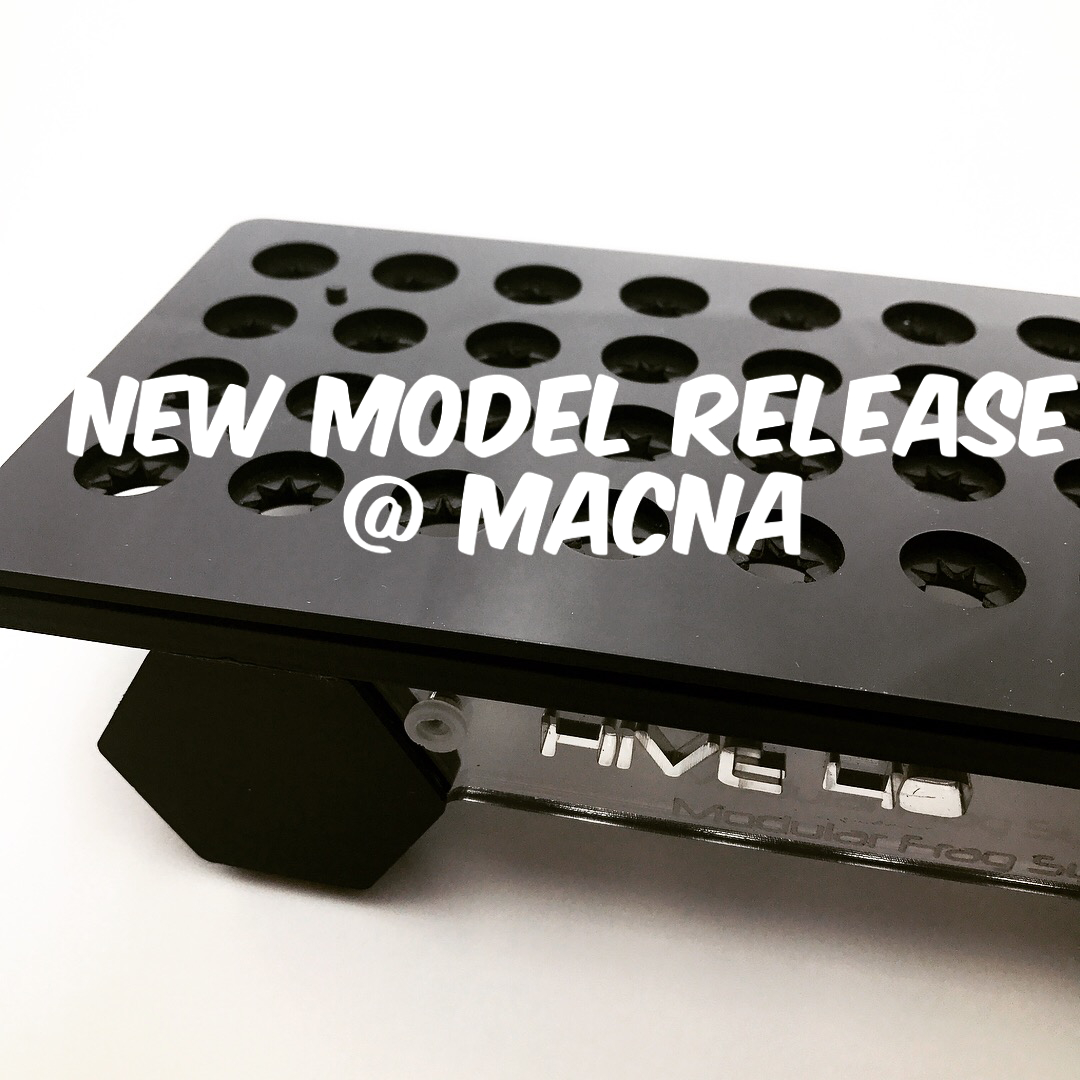 Hive Modular Frag Racks
** UPDATE***
A company has purchased our design for the gasket sealing system on the Hive so this product will be discontinued. We are in the process of finalizing this deal. Once it is complete we will release the V2 version of the Hive with a triple sealed magnet.
The all new Hive Modular Frag Racks bring unprecedented features and flexibility together with an industry first, patent pending magnet design to create the ultimate in frag racks.
The modular design allows you to choose every possible feature of the rack including rack size, color, holding strength, frag locking strength and much more. Combine this with our patent pending modular gasketed magnet design to create the perfect rack. All our standard magnets will hold up to 7/8". If you have thick glass and have any questions about what might work best for you, please contact us and we would be happy to help you decide what combination of magnets is best.
Currently, using magnets in your aquarium is like having a ticking time bomb that could kill your tank at any moment our patent pending system not only seals your magnets from the corrosive environment of the aquarium, but is the only system that allows you conduct regular checks and maintenance on your magnets.
*Locking mechanism works with industry standard 3/8" post or greater. Reef Creator plugs will not work as the posts are 1/4"
sold out